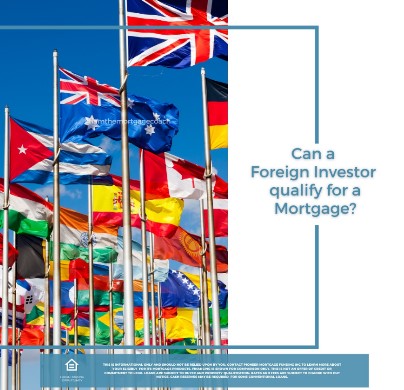 A Guide to Mortgage Programs for Foreign Investors in the USA
Introduction: Investing in the US real estate market has long been an attractive opportunity for foreign investors seeking stable returns and a secure investment environment. While buying property in the US as a foreign investor can be a complex process, understanding the available mortgage programs can help facilitate the financing aspect. In this blog post, we'll explore the various mortgage programs designed specifically for foreign investors looking to obtain financing in the USA.
1. Foreign National Mortgage: The Foreign National Mortgage is a popular option for non-US citizens or non-permanent residents who wish to invest in US real estate. This program typically requires a higher down payment (ranging from 25% to 40%) and has specific eligibility criteria. The qualification process may involve assessing creditworthiness, proof of income, and documentation that verifies the source of funds.
2. Non-Recourse Mortgage: Non-recourse mortgages are an alternative financing option that allows foreign investors to acquire US property without risking their personal assets beyond the property itself. In the event of default, the lender's recourse is typically limited to the property securing the loan, rather than going after the borrower's other assets. These mortgages often have higher interest rates and require a substantial down payment.
3. Private Financing: Foreign investors who face challenges in meeting the requirements of traditional mortgage programs may explore private financing options. Private lenders, such as individuals or investment firms, offer customized loan structures tailored to the investor's needs. While interest rates may be higher, this approach can provide greater flexibility in terms of down payment, credit history, and income documentation.
Conclusion: Navigating the US mortgage market as a foreign investor can be a complex undertaking. However, with the right knowledge and assistance, obtaining financing for real estate investments in the USA is indeed possible. Whether through specialized mortgage programs for foreign nationals, visa-specific mortgages, or private financing, there are options available to suit various investment goals and circumstances. It is advisable to consult with mortgage professionals, immigration attorneys, and real estate experts to ensure compliance with legal requirements and make informed decisions throughout the process.